To add a cloud connection
Direct your web browser to https://app.spotlightcloud.io.
Sign in with your Quest account.
On the Monitoring screen on the Connections pane click .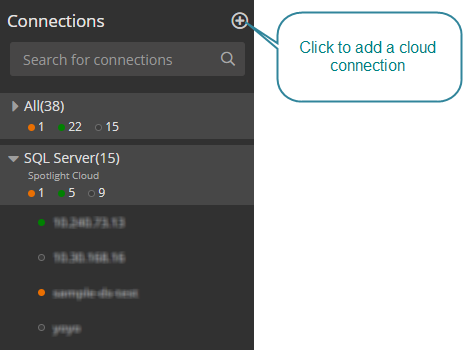 Enter connection details
The connection details are required. The details are dependent on the connection type.
Click on the cloud connection type for more detail:
If you cannot find the connections pane …
The connections pane is to the left of the screen. Click

to show/hide the connections pane.