All connections
From the menu top of the page, All indicates that all monitored connections are on display.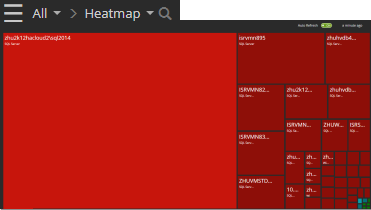 When All connections or a connection group is selected then the heatmap, alarms page and health check are available displays.
A selected connection
Click All to open a drop down menu of monitored connections and connection groups.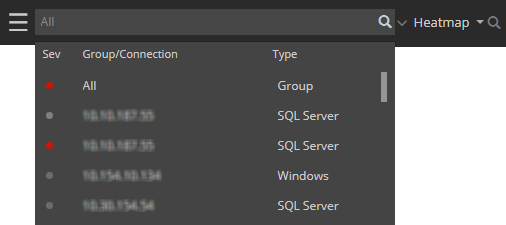 Select a connection to show the Spotlight overview page for the connection. The list of displays is specific to the connection type. The overview Page is one available display. Drilldown pages specific to the connection type can also be displayed. The alarms page is a display of all outstanding alarms for the selected connection.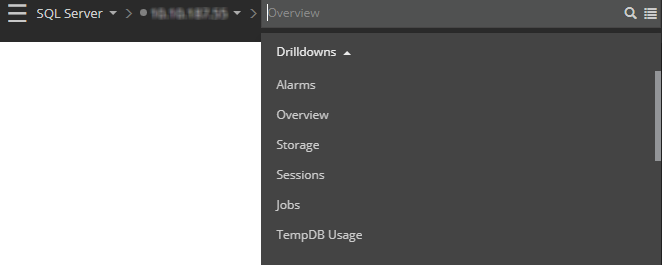 Connections side pane
Click

to show/hide the connections side pane.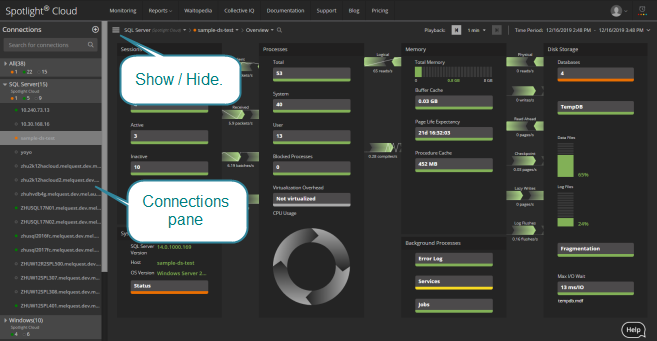 From the connections pane, click on a connection to open the Spotlight overview Page for the connection. Click on a connection group to open the heatmap for the group.